Welcome to the
Kolping Society of Philadelphia
Meetings
The Philadelphia Kolping Family meets every fourth Thursday of the month at (time?).
Officers & Contact
President – Paul Leifholtz
Praeses – Father Michael Reilly
National Representative – Eleanor Leifholtz
Contact:
9130 Academy Road, Philadelphia, PA 19114
267-982-5192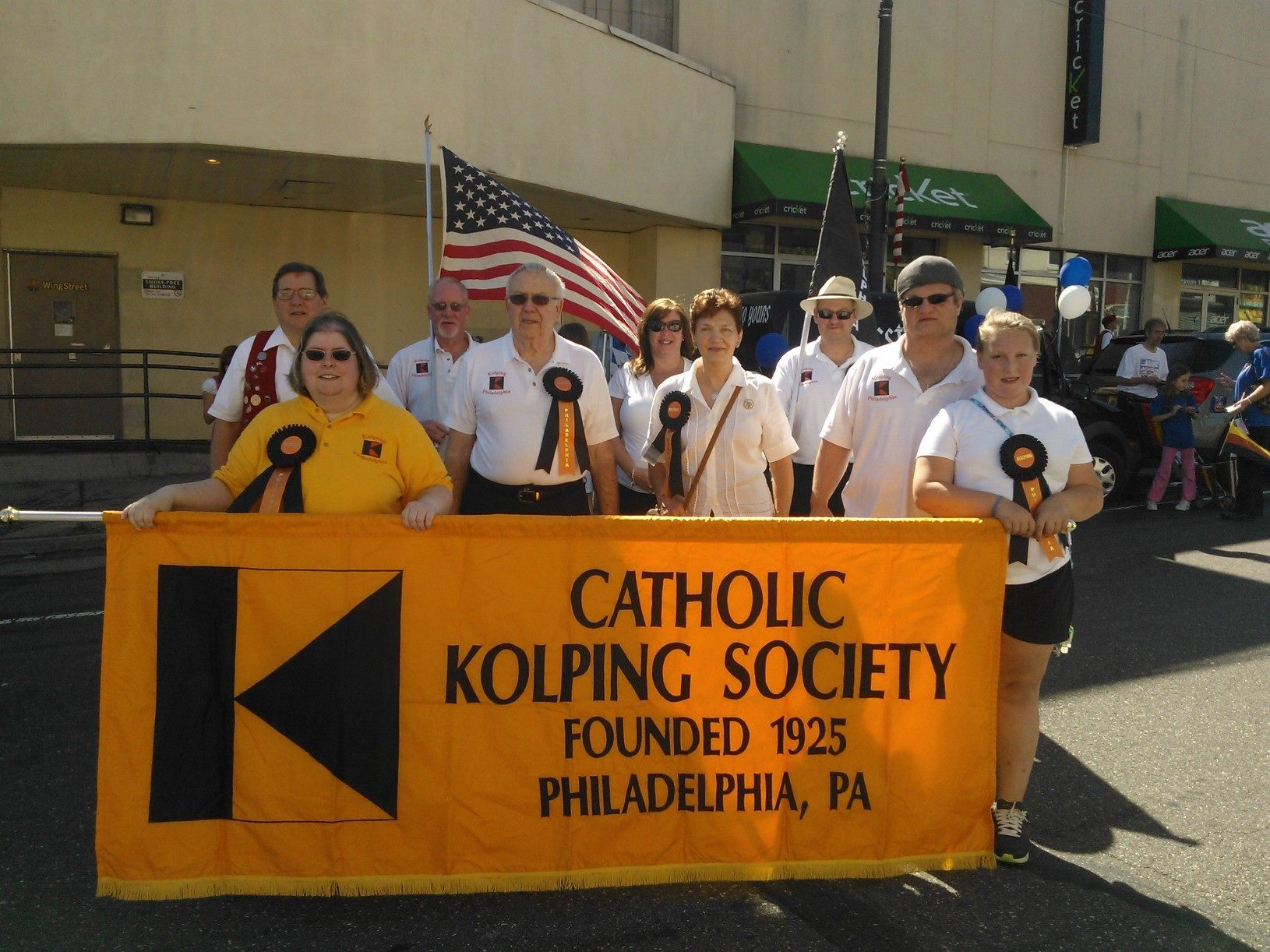 Philly Kolping Group at the 2022 Convention held in Cincinnati.
Philly Kolping members photo for the Cannstatter V.V. 150th Anniversary booklet. We are a House Verein of the Cannstatter.
Philadelphia Kolping Society
Established on April 5, 1925, the Philadelphia Kolping Society is one of the founding member organizations of the German-American Committee, now called the German-American Heritage Foundation with offices and a museum in Washington, D.C.
For many years the Philadelphia Kolping Society resided at 5330 Rising Sun Avenue in Philadelphia. In 1996, we moved to 1285 Southamton Road. Our headquarters are currently located at the Cannstatter Volksfest Verein at 9130 Academy Road in Philadelphia.
Fund Raisers:
Supporting our local (School).
There was a large crowd at Designer Bag Bingo at Cannstatter.
(Can you add some details? What was served? Number of attendees? Number of bags? A bit about the school? How much was raised?)
Join us at out next fundraiser / event on ___.
Some of the designer bags — start the bidding!