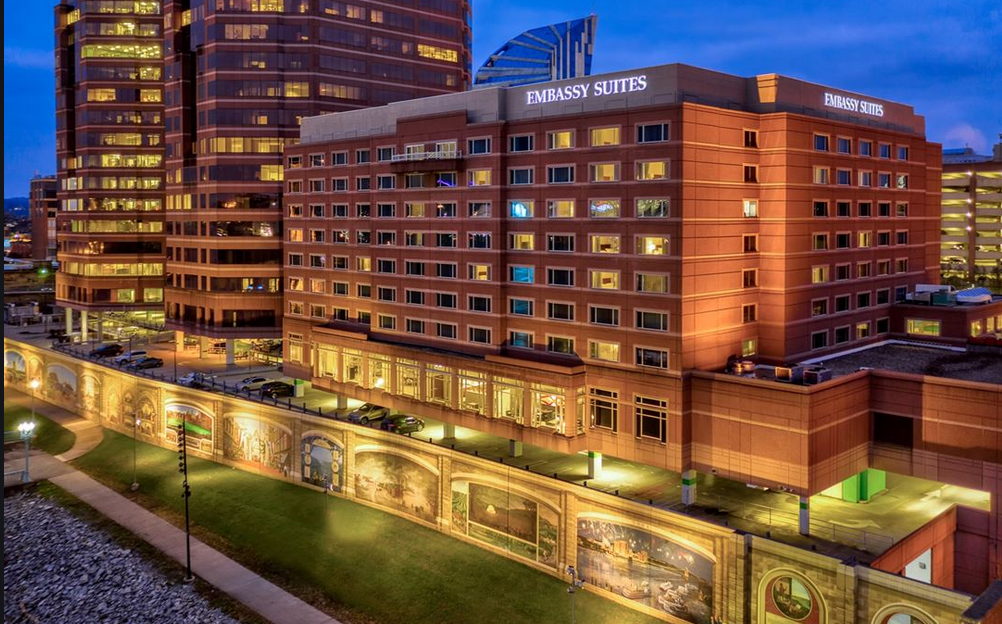 We at Cincinnati Kolping are looking forward to welcoming all of you to our fine city during the weekend of September 11 – 13, 2020.
On Saturday, September 12, while the delegates will be conducting Kolping business at the Embassy Suites Hotel in Covingon, Kentucky, our other guests will be taken to the Newport Aquarium in Newport, Kentucky.
After a tour of the Aquarium, our bus will take you to our historic Over-the-Rhine district in Cincinnati, where a lunch will be awaiting at the Rhinegeist Brewery. After lunch, our special tour guide, Rick Pender, the author of 100 Things to Do in Cincinnati Before You Die, will take everyone on a tour of Over-the-Rhine and other points of interest in the Cincinnati and Northern Kentucky area. On Saturday evening, we will all go to the Kolping Center on the outskirts of Cincinnati in Springfield Township, where we will have a delicious dinner and Awards Ceremony, followed by dancing to the amazing music of the Sound Body Jazz Orchestra.
More details will follow in the April issue of the Kolping Banner.